Stylight Fashion Influencer 2015 Awards: Winners' bash
I'm so happy to congratulate my colleagues (if I dare say so), a cluster of lucky bitches fashion bloggers who must be filling up their ventriculus with Veuve Cliquot and other strong beverages now in sexy Berlin while celebrating their win.
Five jury members - Bryanboy (*LaLove!!!*), Sylvie Meis, Bar Refaeli, Benjamin Guenther, and Anita Tillmann - handed the first prize to six people during the
Stylight Fashion Blogger Award
the other day. And there was one special Prize for the Fashion Influencer of the Year which got super nice Kristina Bazan whose blog
Kayture
I religiously follow every day!
Let me remind you that the SFIA15 is an evening dedicated to the worlds most inspiring fashion influencers.
So here they are, the winners. Please meet 'em:
Mariano di Vaio behind
MDVSTYLE
("Best Men's Fashion Blog") -
I will be following this hotty hot dandy, what about you?
Click NEXT to see the rest of winners
BettyAutier behind
Le blog de Betty
("Most influencial Fashion Blog") -
I love your accent, girl
!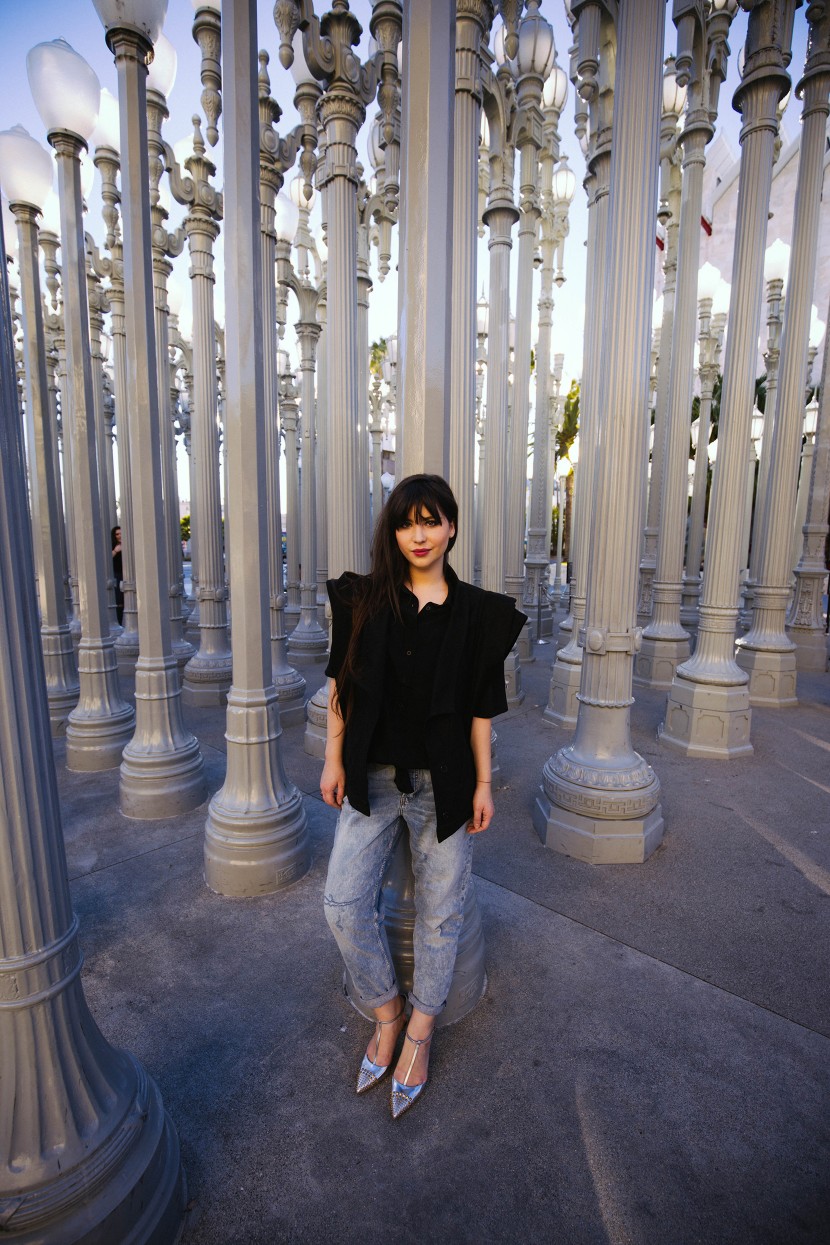 photo via leblogdebetty.com
Maja Wyh behind
Majawyhcom
("Readers' Choice: Best German Style Blog") -
I've added your blog in my "Daily read" folder.
Ricardo Pozolli
behind the
BlondeSalad
("Most successful blogger business") -
an Italian hottie again: same story!
photo via
zimbio.com
Linda Tol behind
LindaTolCom
("Rising Star of the Year") -
I love your blond tint on hair, Linda!
Franzizka Knuppe behind
Knuppe.de
(Best Celebrity Style). - Sorry, Franzizka, I haven't found an appropriate photo on the net. E-mail one to me and don't forget to say that you love me! I love you 'en revanche'!
Congrats, you lucky bastards! I love y'all. Despite the fact I'm dying from jealousy, I'm really really happy for you. I think you deserve this award, cause you've done a great job! The names of some of you are new to me, but since I've been keeping track of your blogs for the past three hours while I'm writing this post, I fell in love with everyone! Special hi to Chiarra Ferragni and
Pelayo Diaz
: you guys rock!
Ooh, it took me a good couple of hours to get this post ready. It's not an easy type of job, you know, when your Internet provider involves you into a permanent ball-busting session with your nerves just permanently. And their only excuse sounds like: "We are sorry, but there is no sufficient resources for the network coverage of your sh#thole district zone".
Let's stop here! All I want to say is that, my slicker ass deserves an award too! So you'd better pull 'You can't sit beside us' looks off your face, and get me a f#cking AWARD next year! I need to outshine each and every betch out there! But most importantly I need to walk my furs and latex swimsuit. JK! I needa pee! Nighty night!