Miroslava Duma interviews Damir Doma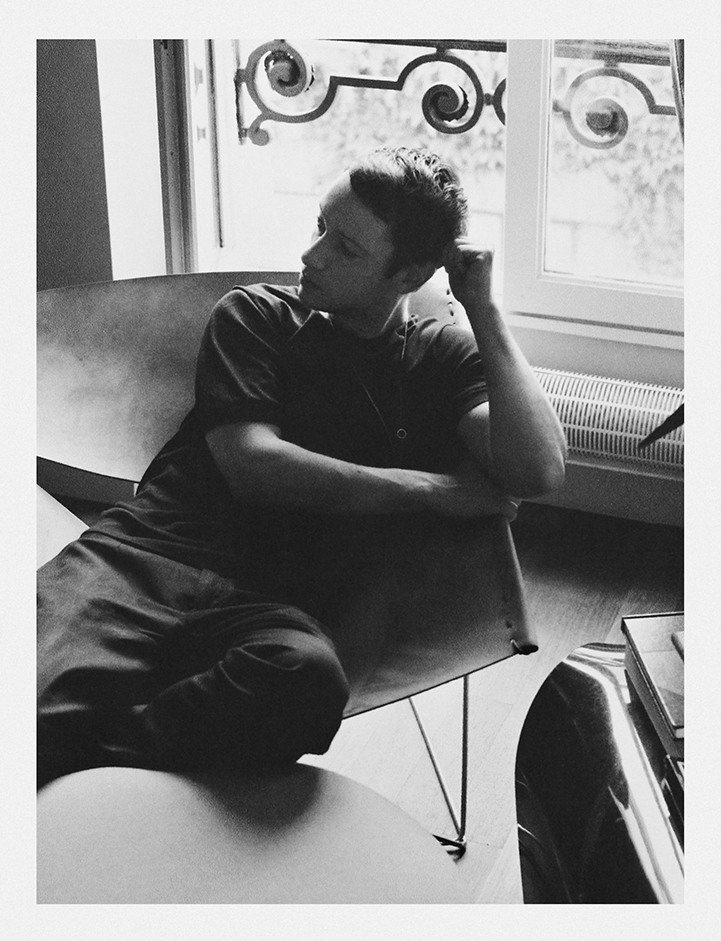 I'm browsing
Buro247.ru
just now and found a very compelling Interview story told by Damir Doma.
In conversation with the Buro24/7's founder Miroslava Duma, the creative director of Damir Doma brand portrays himself as a complete Internet noise-free person:
"I don't take over Instagram. A person close to me blogs at @damirdomaofficial Insta-account for me because she knows what I like and I trust her. I don't have a wi-fi or a TV-set at home, I'm not active on social media outlets. This seems very important to me to a bit distract myself from this 'world otherwise one risks to get lost, lose time, energy and concentration'...." [translated from Russian into English by me, so the translation may possibly be not very precise, but the idea is rather clear, I guess]
What a wit!
I wish I could stop being an Internet Loner and start living a normal life which I guess will only happen when I turn 100 y.o., go to Heaven where they don't have Internet access [I'm joking!].
You van read the full interview by clicking
here
.